InMetroDetroit.com_____________________________________________________________________________
How Old is My Deer? - Through the Deer's Lifespan
5-1/2; Years and Older:
In most hunted deer populations, less than two percent of the animals are more than five years of age. Accurately aging these deer by tooth wear is usually more of a guessing game than a science. In general, deer close to 5-1/2; years of age will show considerable wear on the premolars, and the first cusp of the fourth cheek tooth (first molar) will be dished out or show signs of "cupping."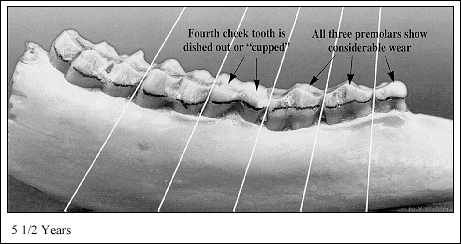 9-1/2; Years:
By 9-1/2; years, all cheek teeth are cupped and worn nearly to the gum line.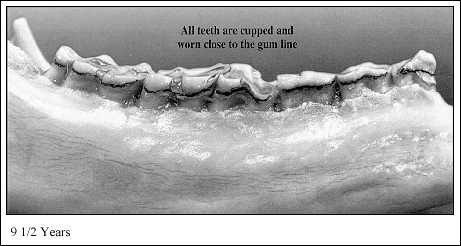 Age 6 months - 2 1/2
Age 3 1/2 - 4 1/2
Identifying Age by Hoof Size
---