General Info:
The hotel, adjacent to the Edward J. McNamara Terminal at Metro Airport, opened in late 2002, with luxury decor, high-speed Internet access throughout and atmosphere and cuisine inspired by Northwest Airlines' service to Asia.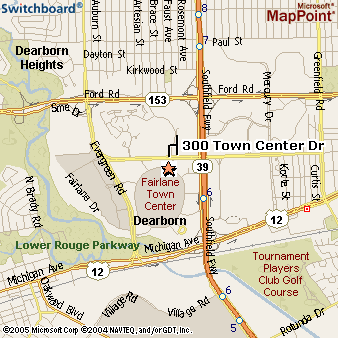 Review: Nov. 8, 2005
I just spent five nights here on a business trip and have only good things to say. The rooms were comfortable, that staff were friendly, and the location was just right for my needs. This Ritz was first class without making one feel it was "stuffy". We had a conference at the hotel and everyone I spoke too liked the property.
Review: October 22, 2005
I stayed here one night for a business meeting. The room was large, and the bed was comfortable. The lobby and meeting rooms were done in the usual Ritz style. However, the sitting chair and ottoman in my room were small (I only weigh 155 lbs, and the chair was too small for me) and lumpy - not comfortable at all. The TV was a cheap 20 inch Zenith. The bathroom was faux marble, with plush towels/robes but a flimsy shower curtain that didn't even go the entire length of the tub. The walls were also thin - I could easily tell when someone walked down the hall. I have stayed several times at the Chicago Ritz, and this hotel does NOT match its Chicago sister. It is a 30 dollar taxi ride (15 min) to Detroit airport.
Review: October 1, 2005We stayed at the Ritz one night as part of a business function. I have stayed at Ritz hotels before and they've been wonderful, but this wasn't quite up to the usual standard. The lobby is beautiful and the staff was very friendly and efficent. However, our room was lackluster. The drainstop in the tub didn't work and I love a bath at night. The rooms had nice furnishings, but the linens and curtains needed updating, plus the bed wasn't as luxurious as at other Ritz properties. The tolietries suppled were nice. The other thing I didn't like was that I could hear other people's alarms go off in the morning and our went off at 7AM even though we hadn't set it. Scared me to death. This is a nice hotel, but not what you expect when staying at the Ritz.