Royal Park Hotel
General Info:
The Royal Park is a luxury boutique hotel uniquely situated on the banks of Paint Creek, in idyllic Rochester, Michigan, an easy distance from corporate Detroit. With Old-World attention to detail and classic design, the hotel is a modern tribute to the elegant English manor house. The extensive use of quarter-sawn cherry, marble, and slate luxuriously blend to create the architectural style and grace of the Royal Park. An inviting variety of private suites provide the perfect environment for corporate travelers, executive meetings and events, and off-site brainstorming sessions.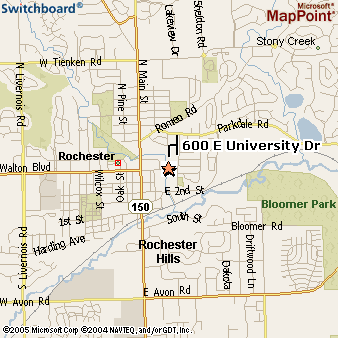 Review: June 17, 2005 My wife and I stayed here for 2 nights after our wedding and for just those 2 nights you could tell this hotel was in a class all of its own !!
We had originally planned to stay at the Ritz Carlton in Dearborn, a choice I wasnt so thrilled about as we had taken a tour of the rooms/suites and they were very small and the decor was quite bland and old fasioned, also the ritz was in what looked like a business park, Anyway we had heard about the 'Royal Park' and we decided to go check it out. ok, now the room... the room was Perfect, it was only a 'standard' room but the standard rooms are quite literally massive, The bed was huge and had the most comfortable sheets and duvets we had ever slept on. The room was very tastefully decorated too with a huge TV and generous closet space. The best part was the balcony. Be sure to ask for a room on the creek side of the hotel as the rooms have balcony's that look over the creek, the balcony's also have tall shrubs on either side so the people in the next room cant see into your balcony.